It's one of the stranger lawsuits to ever take place on the B.C. coast: a bitter legal battle for thousands of dollars caused by a pregnant dog.
The bizarre tale ended this month with a scathing provincial court judgment raising questions about a well-known rescue service, and stating that "every dog must have his day."
The fight started in May 2021 when Allison Penko and Herbert Dwyer paid $600 to Laura Snoek, who owns Ziggy's Rescue, for a young dog named Maddie. Maddie, it turned out, was pregnant.
Relations between the couple and Ziggy's quickly soured. First, Snoek demanded the couple return Maddie to give birth. Later, she demanded they give the puppies to Ziggy's to sell. After two of the puppies died, Snoek demanded $1,400, as well as compensation for lost revenue. And finally Snoek demanded they give Maddie back.
Snoek then sued the couple, who sued her back.
The saga was even stranger because Ziggy's is somewhat famous in Port Alberni. Each year local fire departments pose holding Ziggy's puppies for an annual calendar to raise money. Many businesses, like Anytime Fitness and Bosley's pet store, hold fund-raising events.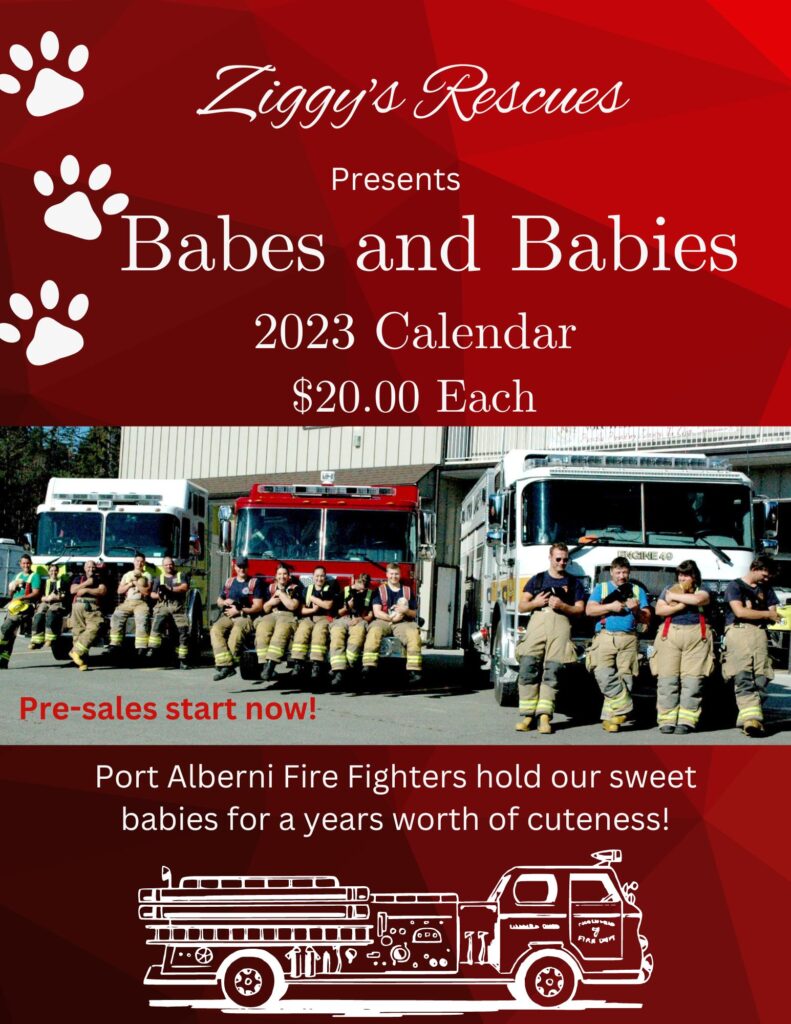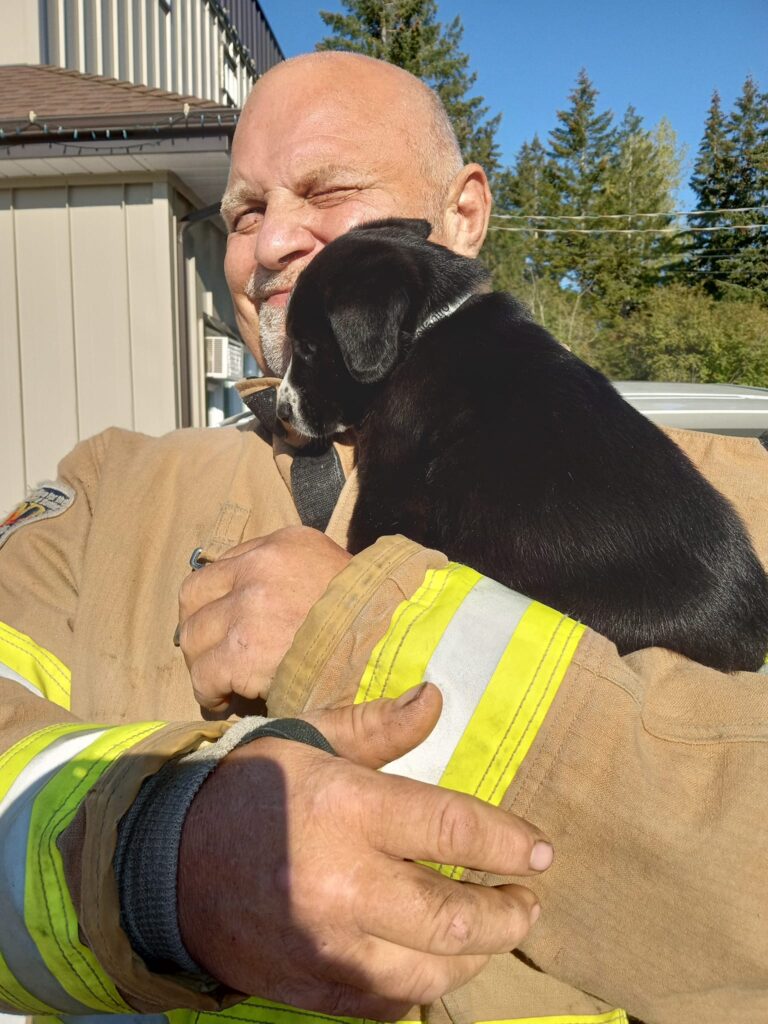 Ziggy's web site describes how it "pulls dogs" out of remote northern communities in Manitoba and Saskatchewan, and places them in new homes.
But Ziggy's legal status and business practices were questioned in the provincial court judgment this month, which concluded that Snoek's demands against Penko and Dwyer have "nothing to do with the best interests of Maddie."
Judge Alexander Wolf noted that Ziggy's was not registered as a non-profit for its 12 years in business prior to the hearing, despite evidence showing that the organization had been given "hundreds of thousands of dollars." He questioned whether Zigggy's model of getting dogs from remote Indigenous communities "is such a good idea."
In the end, Wolf denied both party's claims, but awarded court costs to Penko and Dwyer.
"Today the only motivation seems to be Laura Snoek (doing business as) Ziggy's wants money," wrote Judge Wolf. "Laura Snoek's actions are more consistent with "profit" or "vindictiveness" than the best interests of Maddie."
"I accept that Allison Penko and Herbert Dwyer just wanted a dog to love," Wolf wrote. "They love Maddie and have created a safe, loving and happy home for her."
"The time has come for Maddie to finally know she is in her forever home and that the defendant's family are made whole," the judge concluded.