Does your grocery store ask you to send a thank-you note to the people who catch the fish you eat for dinner? No, we didn't think so.
But that unusual practice is common for Skipper Otto, a seafood supplier on the B.C. coast, which sends most of its customers the name of a fishing family and asks them to write a note of appreciation.
Thank-you messages are just one of the ways that Skipper Otto says it aims "to reconnect fishing families directly to consumers." For the same reason, a label on every package of fish carries a photo, with a short story, of the fisherman who caught it.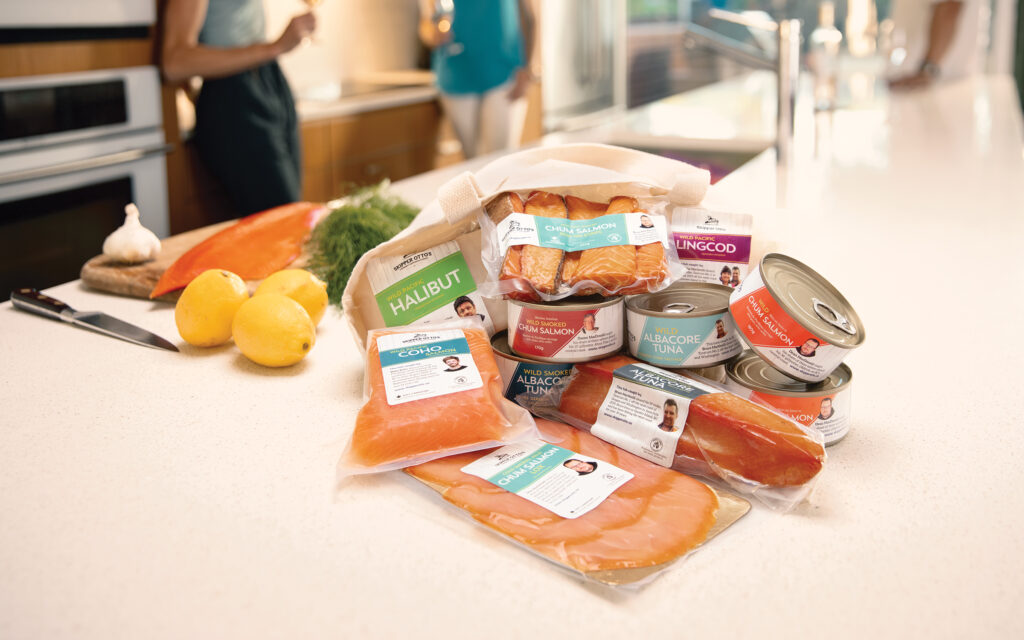 Co-founder Sonia Strobel has big goals for the company. She wants Skipper Otto to supply people with wild, sustainable, seafood; provide a good living for fishermen and harvesters; make coastal communities stronger and connected; and protect the oceans for future generations.
"Small-scale harvesting from the sea is about more than just the economy," Strobel tells West Coast Now. "It's about a way of life in coastal communities, and good jobs in coastal communities."
"I want to protect that way of life."
Why do small harvesters have to work harder than ever
When she married fisherman Shaun Strobel more than 20 years ago, Sonia Strobel had spent more than a decade teaching inner-city kids in New York City and Vancouver. She had no fishing or business background.
But as she watched her fisherman father-in-law Otto Strobel struggle to get a fair price for his catch, she was filled with questions.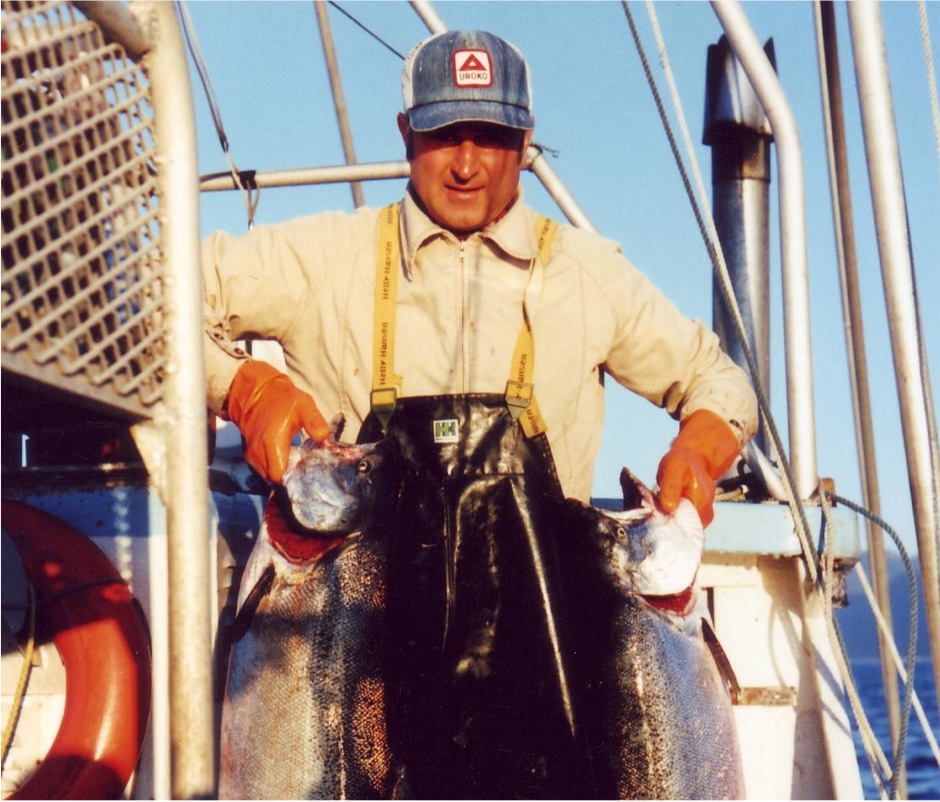 Independent fishermen have to buy expensive licences that can cost millions of dollars. Many can't afford to buy a boat or lease one. They pay most of their expenses upfront, before catching even one fish, with no guarantee they won't lose money.
Every season carries risks, she said. The federal government might suddenly close down a fishery if fish populations are too low that year. Once caught, the fish had to be delivered to market while still fresh. But on shore, there were "fewer and fewer buyers in B.C.," said Strobel–and the price depended on the global seafood supply chain.
She soon realized "that all of the risk was on the harvester. How can you live like that? How can you buy kids shoes, and pay for your truck loan?"
"Why do you do it that way?" she asked her new family members. "They said, 'because that's the way it's always been done.' They were very patient with my outsider questions."
"Harvesters had no agency," Strobel said. "They're price takers, not price makers."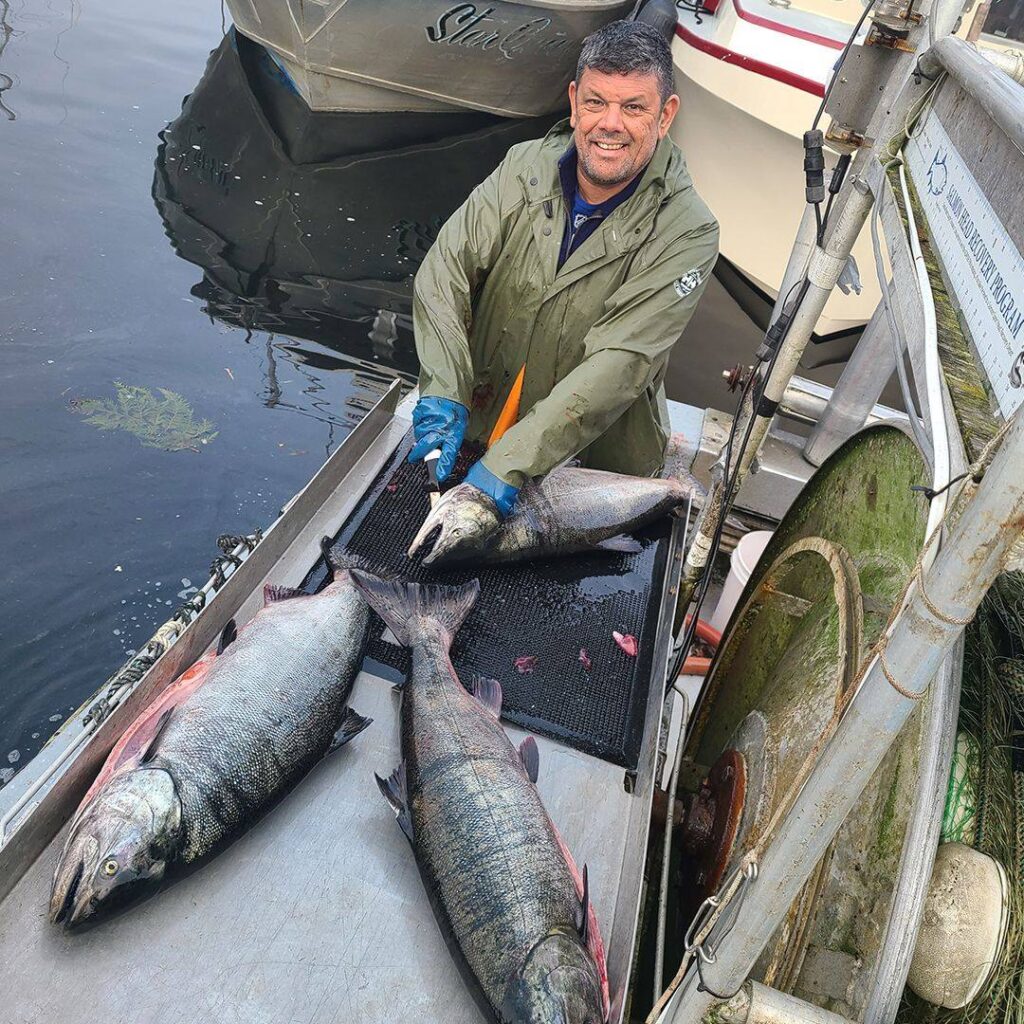 A new model for supporting fisheries
At the same time Strobel was questioning the fishery's business model, her family was receiving fresh vegetables through a Community Supported Agriculture program. The CSA paid a living wage to farmers for shares of the expected harvest, in advance of the growing season. Then, each week, the farmers delivered whatever they grew. If tomatoes were diseased that year, customers might instead have a choice of broccoli or squash – and nobody lost money. "It was a great way to connect to farmers," said Strobel.
In 2008, Sonia and Shaun launched a fisheries business inspired by the Community Supported Agriculture program. They named it after Otto.
"The idea was to invest in Otto," recalls Sonia Strobel. She said getting to know her father-in-law had overturned all of her "outsider" ideas about fishermen.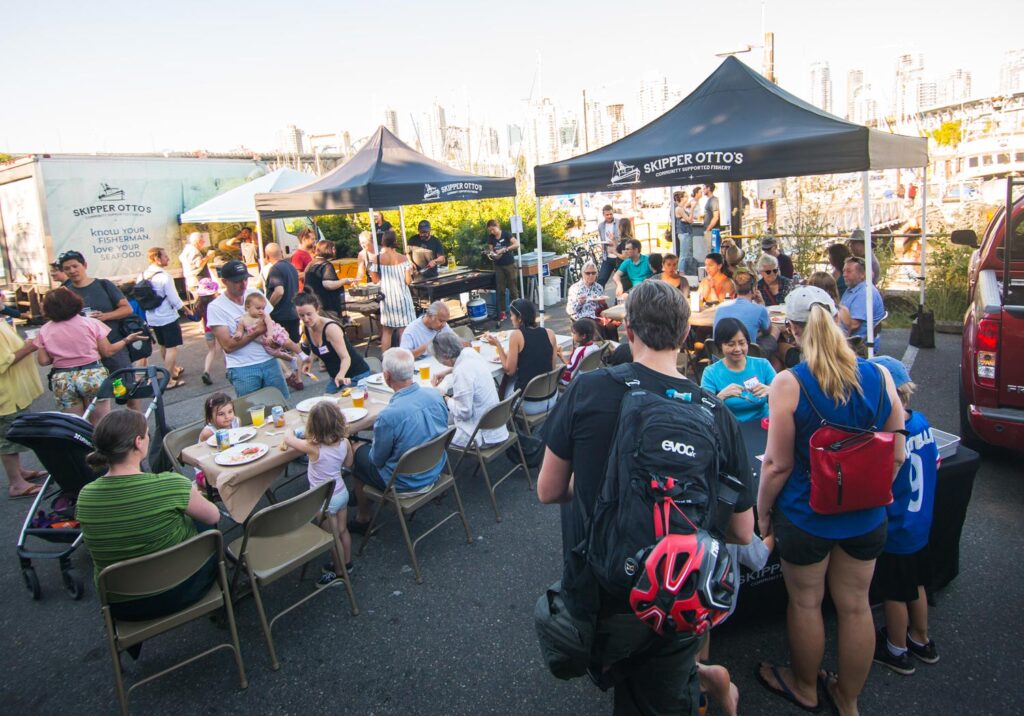 "First off, he's an environmentalist. That surprised me. I had this conception that fishermen were resource extractors. But they do this for love of the ecosystem, and for being out there on the water," she says.
"One thing he and Shaun do, which they were taught by Indigenous friends, is respect for the fish. When the first fish of the year (is caught) it's a very solemn and respectful interaction with that fish. That fish is treated with a level of respect. It's not sold, but instead is given away, or eaten by family," she explains.
"And usually you've gone into your line of credit at the start of the season, and you just kind of hope that you'll catch enough fish, and the price will be fair."
Buying from Skipper Otto supports fishing families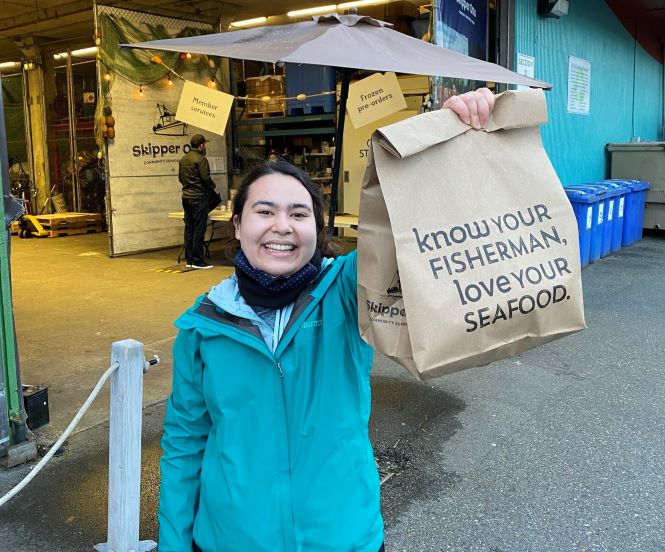 Skipper Otto now buys seafood from more than 40 fishing families, mostly in B.C. and two in Nunavut.
Each week its website offers a choice of frozen fish and occasionally other seafood like kelp or fresh mussels. Members order online, then pick up their fish at designated locations in the communities supplied by Skipper Otto, including throughout B.C., Alberta, Saskatchewan, Manitoba, and Ontario.
But unlike a grocery store, where you can stroll in and choose your supper, customers have to commit to Skipper Otto – nobody can just walk in and buy a fish. Once a year each member pays upfront for a "share" of the year's catch, based on how much fish they expect to eat. For example, says Skipper Otto, a family of four that eats fish once a week would pay $800 annually.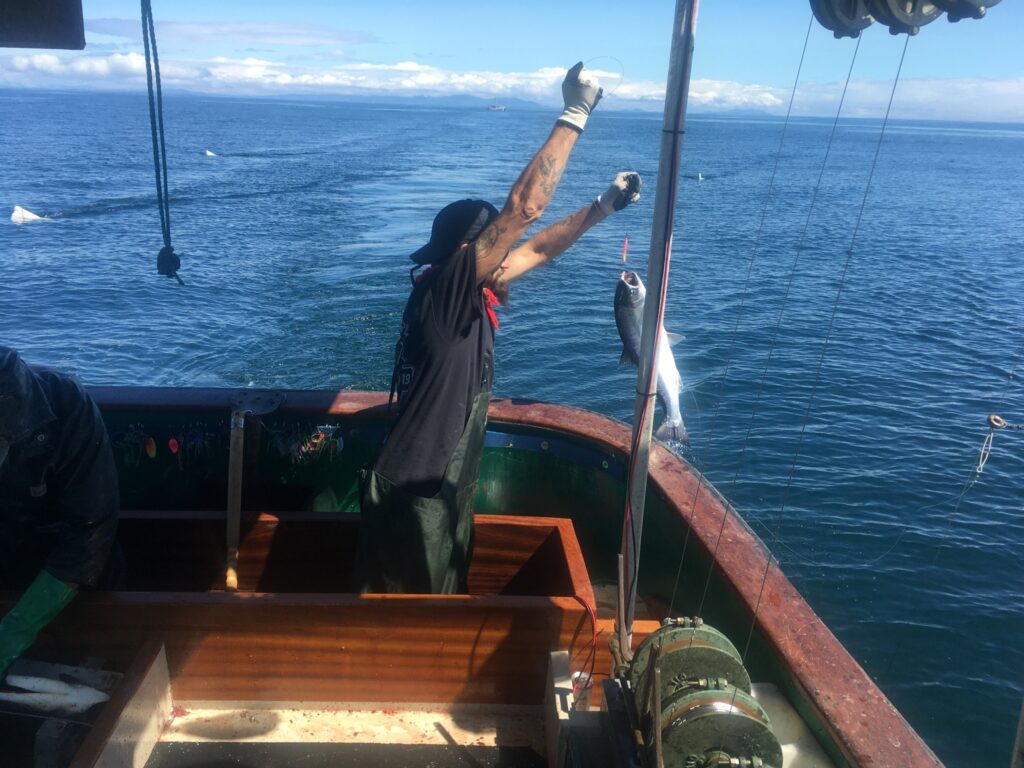 That money is given to the member fishing families, "to plan for the fishing season and cover upfront costs, says the Skipper Otto website.
Strobel says small fishing families, and their customers, are the backbone of coastal communities – and wants to see their role recognized by governments.
That's because small-scale harvesters have an up-close relationship with the ocean. "When you are out there gill-netting for salmon usually you're alone, or with another family member, on a 32-foot-boat, it's quiet," she says. "At sunrise, the first net goes on the water. There's a reverence, a respect for the magnitude of the ocean and ecosystem."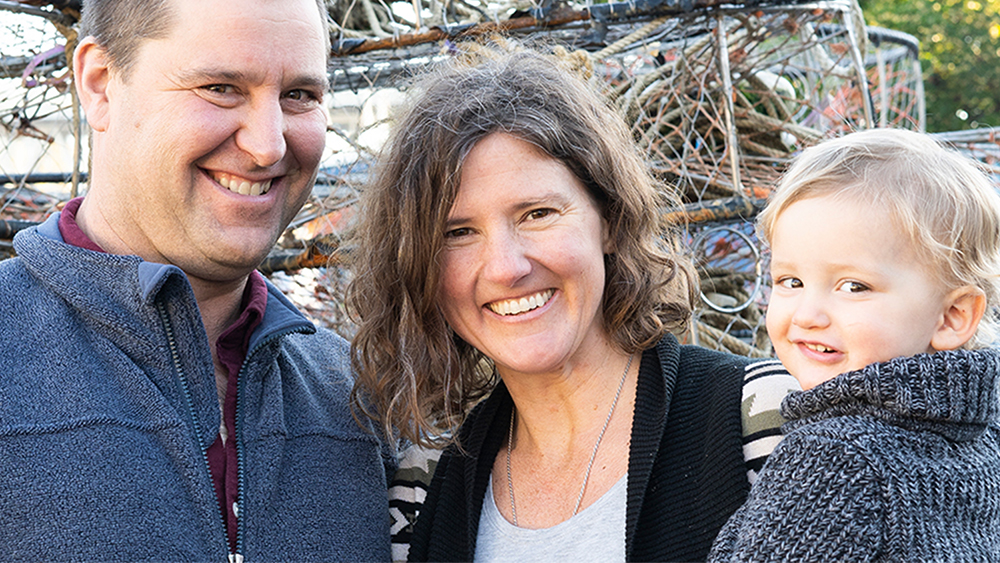 And when someone eats that fish in their home, Strobel wants them to show that same gratitude for the fishermen who caught it.
This story is part of our Feeding the Coast series which highlights the British Columbians who provide our food from the sea, land, and forests.