The match which made her a national wrestling champion took less than six minutes. 
"After my match, I had a pretty good cry, so I was pretty happy."

Sara McPhail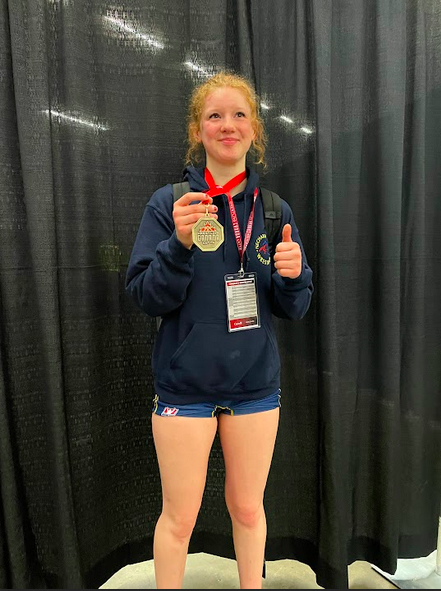 As Sara McPhail of Hazelton, B.C., dropped her opponent to the mat one last time in the final seconds of the contest, McPhail knew she had just won first in the Under 17, 69 Kilos girls division at the 2023 Canadian Wrestling Championships in Vancouver.
"It feels pretty amazing," McPhail said in an interview as she headed home following the late March competition.
"After my match, I had a pretty good cry, so I was pretty happy. I'm very thankful that I got that opportunity, and it's pretty awesome."
McPhail's victory comes after months of training and competition that took her to regionals, provincials, and then the B.C. Summer Games to qualify for the nationals. At only 14, she is one of the youngest Under 17 wrestling champions in the country and is only getting started.
Her final opponent at the 2023 Canadian Wrestling Championship was familiar to her. It was Cassidy Pace, the former U17 title holder. The two had wrestled before at a tournament earlier in the season, and McPhail had triumphed. Still, she wasn't sure what to expect going into the championship match.
"Wrestling matches can either take like five minutes or two seconds; you never know what could happen." 

Sara McPhail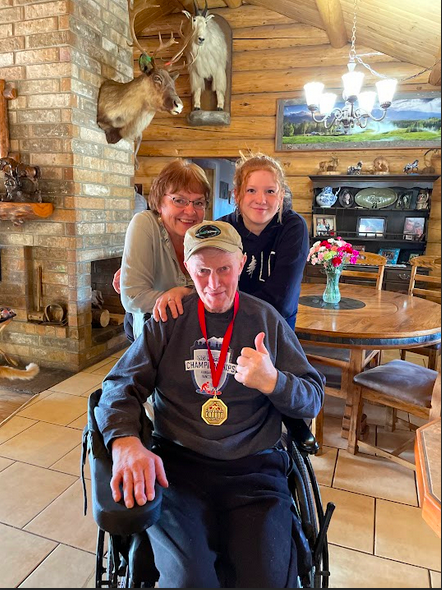 "I was a bit nervous," she said. "But wrestling matches can either take like five minutes or two seconds; you never know what could happen."
In the end, McPhail came out on top, beating Pace 6-1 and setting the stage for the years ahead.
McPhail was only in grade six when she was first introduced to wrestling through a family member. After attending her first practice, she was hooked.
"I really liked it, so I just kept going," she said. "I didn't go to any tournaments for my first year of wrestling, but then at my first tournament, I kicked butt, so then I fell in love with it, and here I am."
"No one else in my family wrestles," McPhail explained, "but I do wrestle quite a few of my family members just for fun. My Aunt Kaylee and I will just be having a conversation. The next thing you know, we're throwing each other onto the ground. So they've definitely helped me quite a bit."
"I can't go to the Olympics until 2028 because you have to be 17. So I'm just going to go to nationals each year and keep trying to improve." 

Sara McPhail
Last year McPhail moved east to Vanderhoof to pursue her academic studies but continued to train with the Nechako Valley Wrestling Club under coach Travis Himmelright. She still returns to Hazelton to train with her former coach Tom Lee to prepare for competition.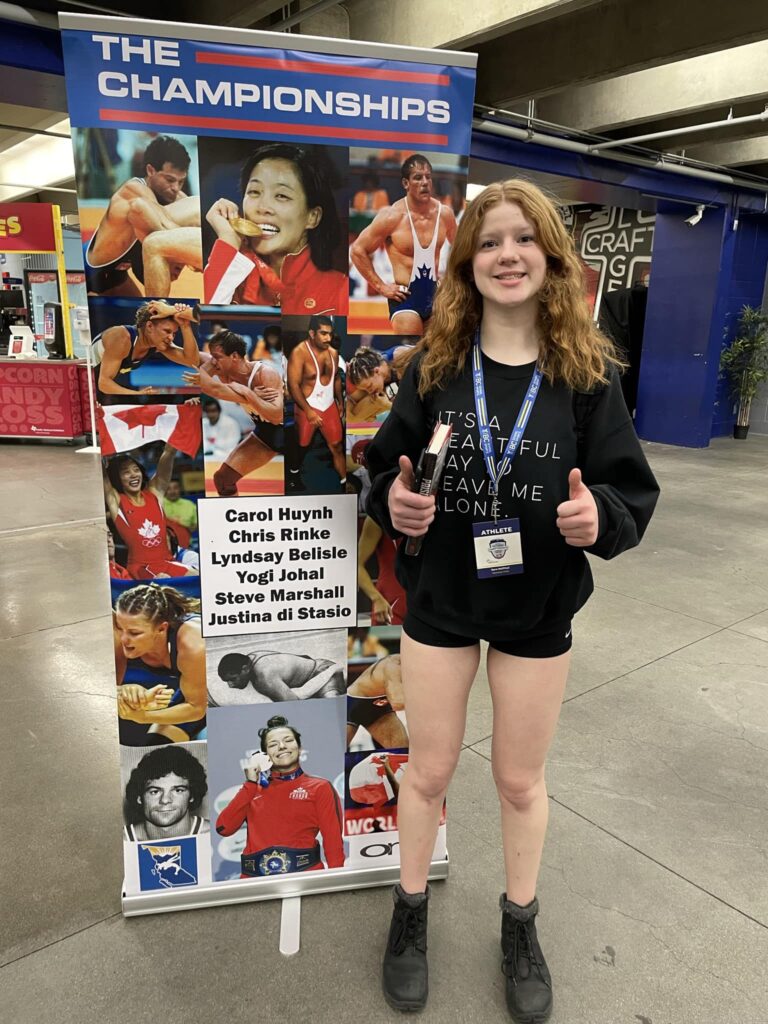 "Mr. Himmelright runs us pretty hard," McPhail said. "We'll usually run lines in the wrestling room, and he just tries to make sure our technique is down … He's in a lot better shape than me, and he's in his 50s."
Despite not having the best facilities or access to competition like other communities across the province, Hazelton is known for turning out wrestling greats like Olympic gold medalist Carol Huynh and Lyndsay Belisle. Although it's a few years off, McPhail could be next. 
"I can't go to the Olympics until 2028 because you have to be 17," McPhail said. "I'm only 14, and it's only every four years, so I got to wait quite a bit for that. So I'm just going to go to nationals each year and keep trying to improve."