A small community on Haida Gwaii just voted to restore its original ancestral name.
The Village of Queen Charlotte will now be called Daajing Giids, after council members voted unanimously in favor of the name change.
"I'm very proud," Kris Olsen, mayor of the community, reportedly said. "I cannot describe really the experience I'm going through right now because it's…respect. It's moving forward in a way that's respectful for the air, the land and the sea, and the people that live here on Haida Gwaii."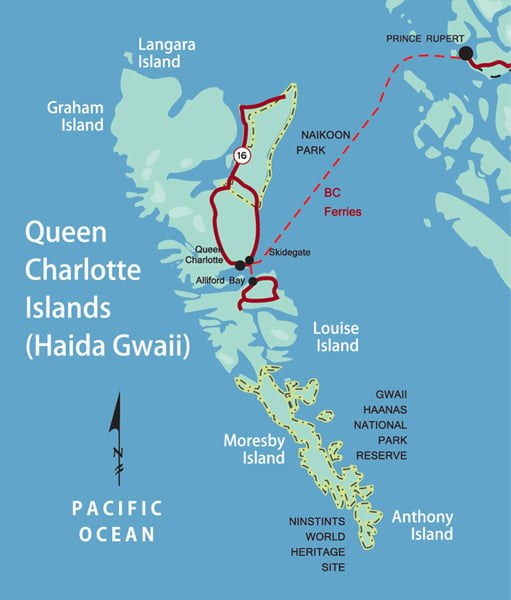 The community is in the traditional territory of the Haida Nation. Back in 2009, the province and Haida leaders changed the name of the Queen Charlotte Islands to its current name, Haida Gwaii.
"The archipelago was first named after one of the ships of British Captain George Dixon in 1778, who called his vessel Queen Charlotte after the wife of King George III," CBC reported at the time. "Haida Gwaii was created as an alternative name for the islands to acknowledge the history of the Haida Nation as part of its land claim efforts in the 1980s. According to the Haida Gwaii Tourism Association, the name translates as 'islands of the people' in the Haida language."
This week's name change builds on that effort. The new community name Daajing Giids "means common hat, or dancing hat," according to mayor Olsen.
It is pronounced "daw-jean geeds."