[This story originally appeared on The North Coast Review, a blog based in Prince Rupert that contains "items of interest to those living on the North Coast of BC."]
The members of the Port Edward Volunteer Fire/Rescue Department had a challenging call late Friday last week, with members responding to an area of Highway 16 near Purdhomme Lake to put out a fire aboard a tractor-trailer.
"Upon arrival, it was discovered the fire had already spread from the brakes & tires to the two adjoining trailers containing wood chips," the department said in a Facebook post.
Crews quickly extinguished the blaze, but remained on-site "well into the early morning" on Saturday. The team required multiple water relay shuttles from nearby Prudhomme lake to keep the fire from flaring up through the night.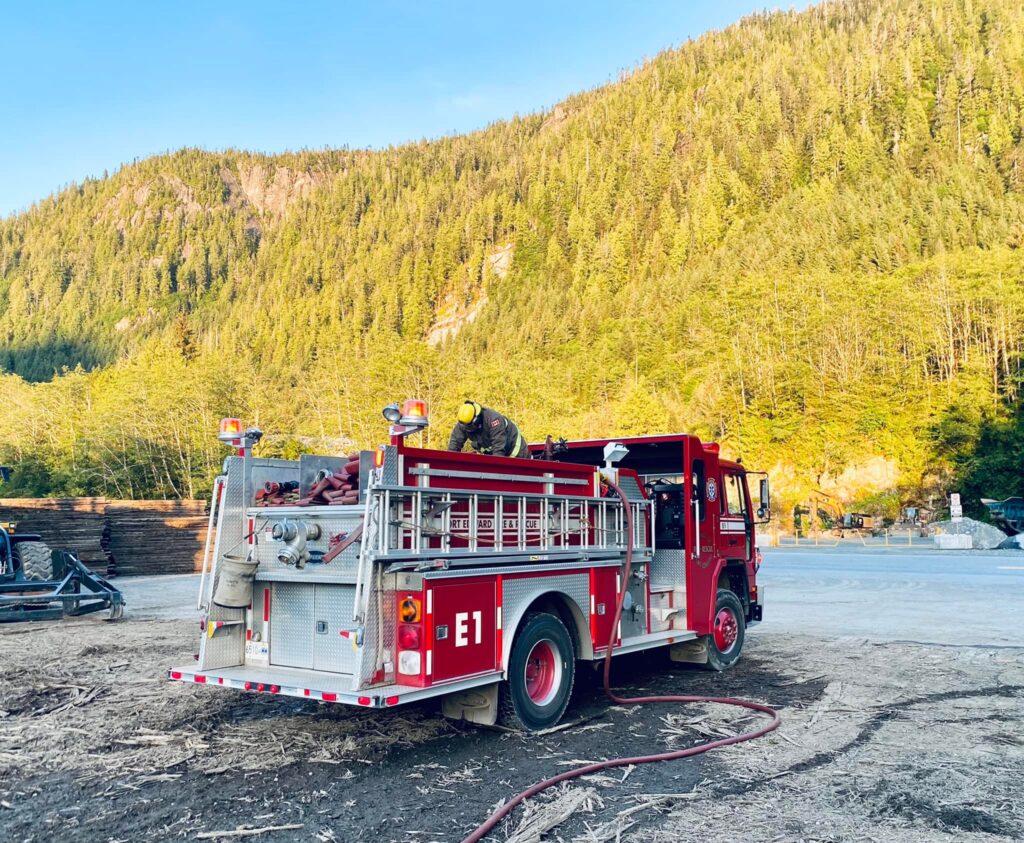 Assisting firefighters on the scene were members of the Prince Rupert RCMP, who ensured that people driving through the area did not impede the work of the firefighters.
The Port Edward Fire/Rescue Department is the first response unit for many of the incidents and calls for assistance that take place along the Highway 16 corridor.