There's going to be a big new mural on the side of the City Center Mall in Kitimat.
The Kitimat Public Art Alliance is asking locals to help choose what it should be.
"Which design do you like best for the first mural that will be painted on the City Center Mall?" the organization wrote on Facebook. "The theme given to the artists was 'our natural environment.'"
Below are the four finalists, along with statements from the artists. You can submit your vote here. Make sure to do it before July 3 at midnight.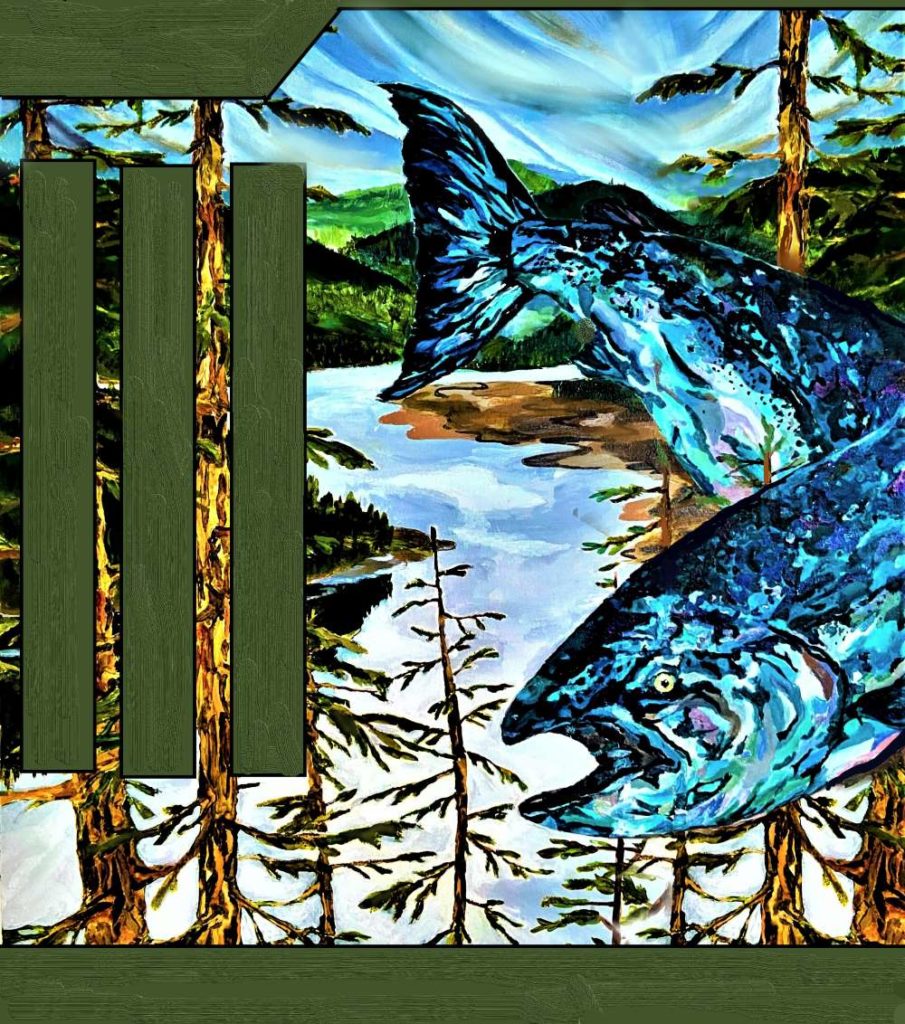 Artist A
"With my mural design, I wanted to encapsulate the undomesticated beauty of our surroundings, as well as pay tribute to some of the staple resources upon which we have built our home. I would absolutely love the opportunity to help bring forth a mural that not only captures our natural environment but also speaks to the Heart of the Haisla people."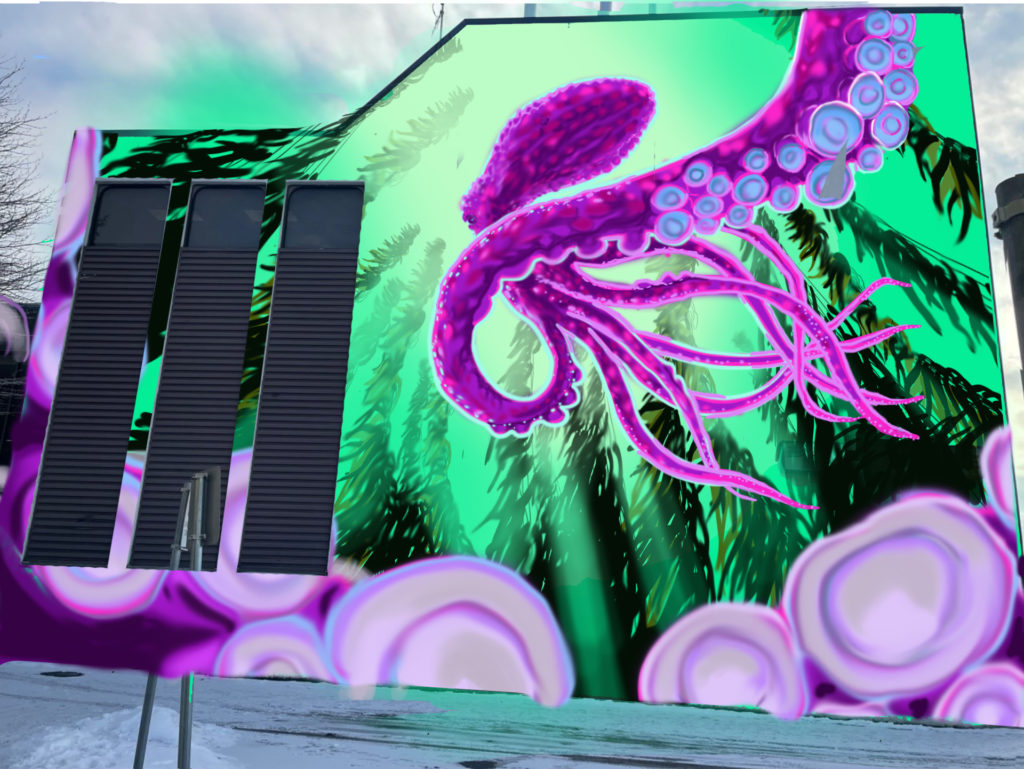 Artist B
"The concept for the mural would be to create a bright, punchy-coloured pacific octopus on the move through the kelp and rays of sunshine at first-light. The perspective pulls you into the octopus' underwater world and makes you wonder where they are headed next."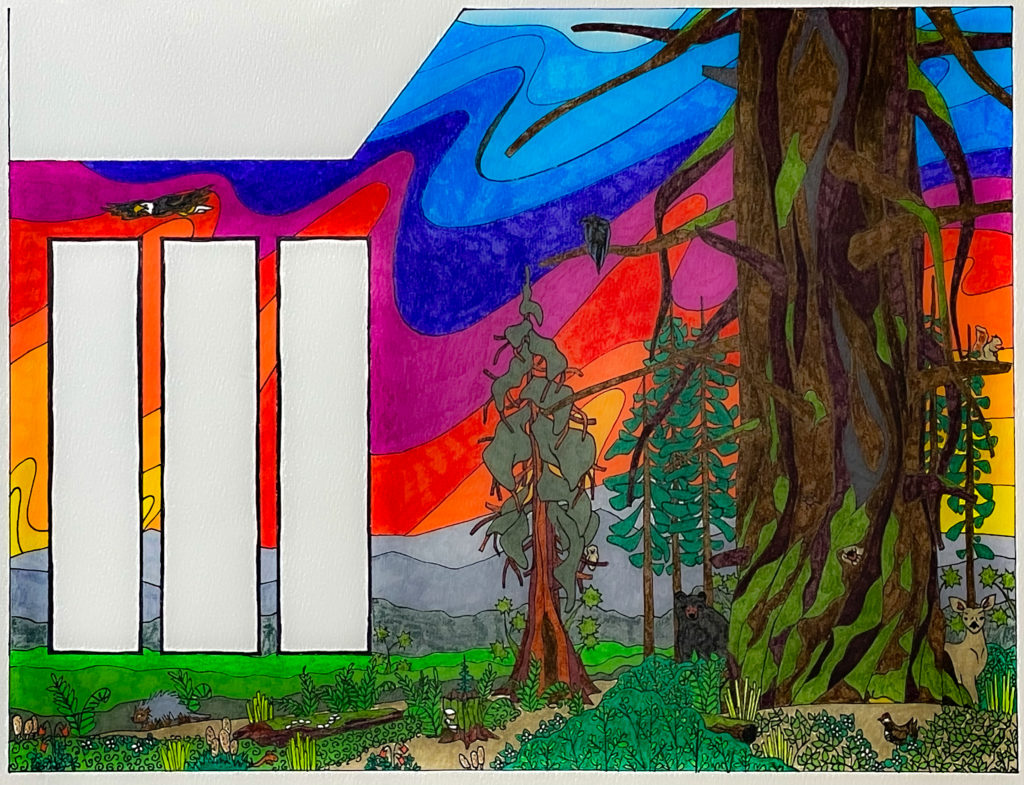 Artist C
"This design is an ode to Kitimat's own 'Giant' Sitka Spruce. As shown in the provided sketch I plan to showcase the magnitude of the storied tree as it springs up from the forest floor, shading all that grows beneath it while protecting the ecosystem that relies upon it. I intend on painting the trunk of the tree close to scale with a diameter at the base of approximately 16ft, then spanning the wall vertically."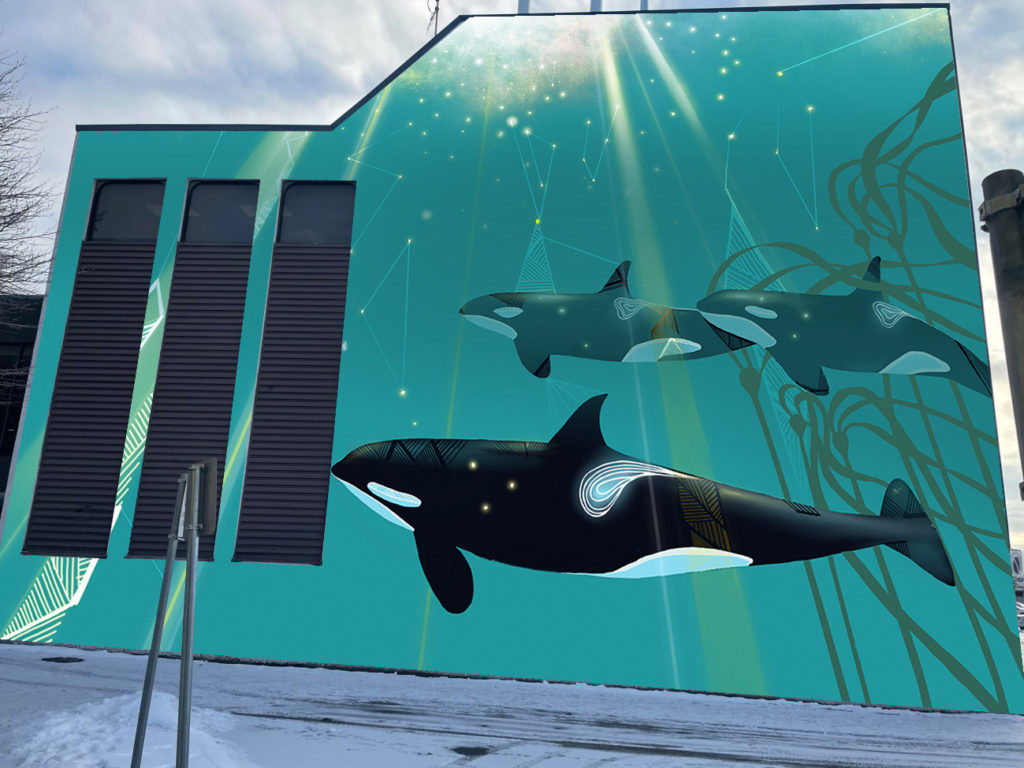 Artist D
"I decided to focus on Orcas because they represent the continual life cycle on the Pacific Coast and are the indicators of a healthy ocean. Orcas work together and build bonds to form a community in order to help maintain companionship and trust. They live through each other and pass on hunting knowledge through generational transitions, building tight community bonds."