The dramatic drive on the only road connecting the Pacific Rim National Park Reserve, Tofino and Ucluelet to the rest of Canada is about to get easier.
After four years of massive construction at Kennedy Lake, the road will open to two-lane traffic within weeks, says the B.C. transportation ministry.
"Exciting news!" posted the Ucluelet First Nation. "Can't wait to try out the new highway to the West Coast," posted one Port Alberni resident.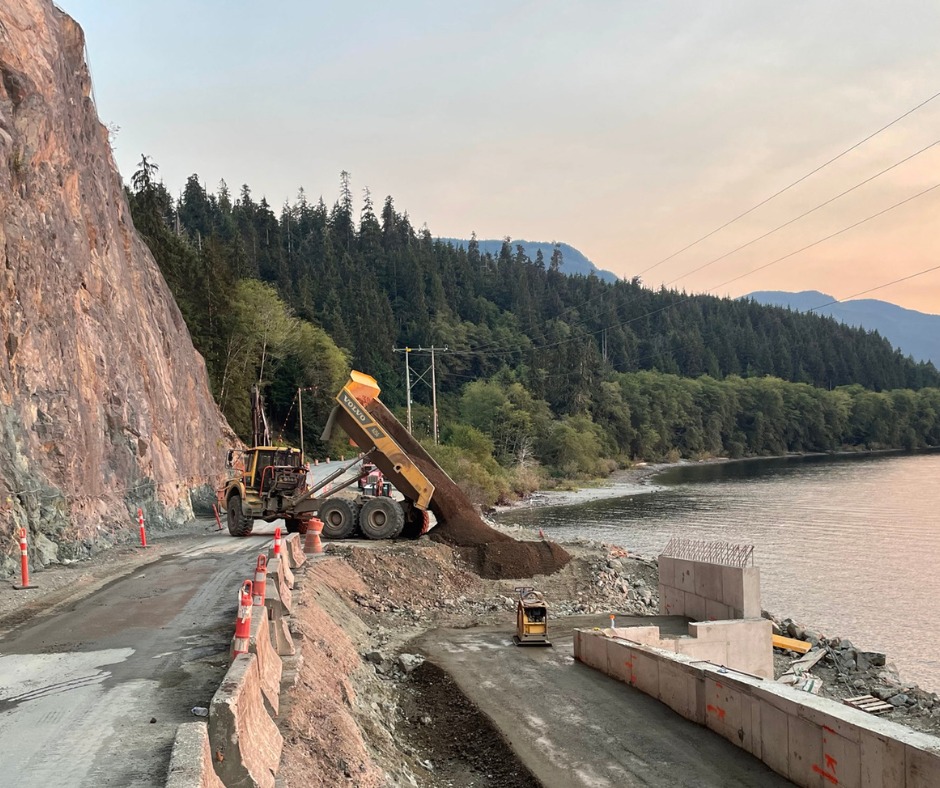 For four years, local residents, first responders, commercial truckers and tourists have faced overnight road closures and long waits to make the harrowing single-lane passage through a major construction zone at Kennedy Lake, between Port Alberni and the Pacific Rim.
The $54 million project – nearly double in price from original estimates – and was repeatedly delayed by construction issues and COVID-19. "The road has been straightened and flattened, with better visibility, wider travel lanes and shoulders, and new roadside barriers between the highway and Kennedy Lake," said the ministry.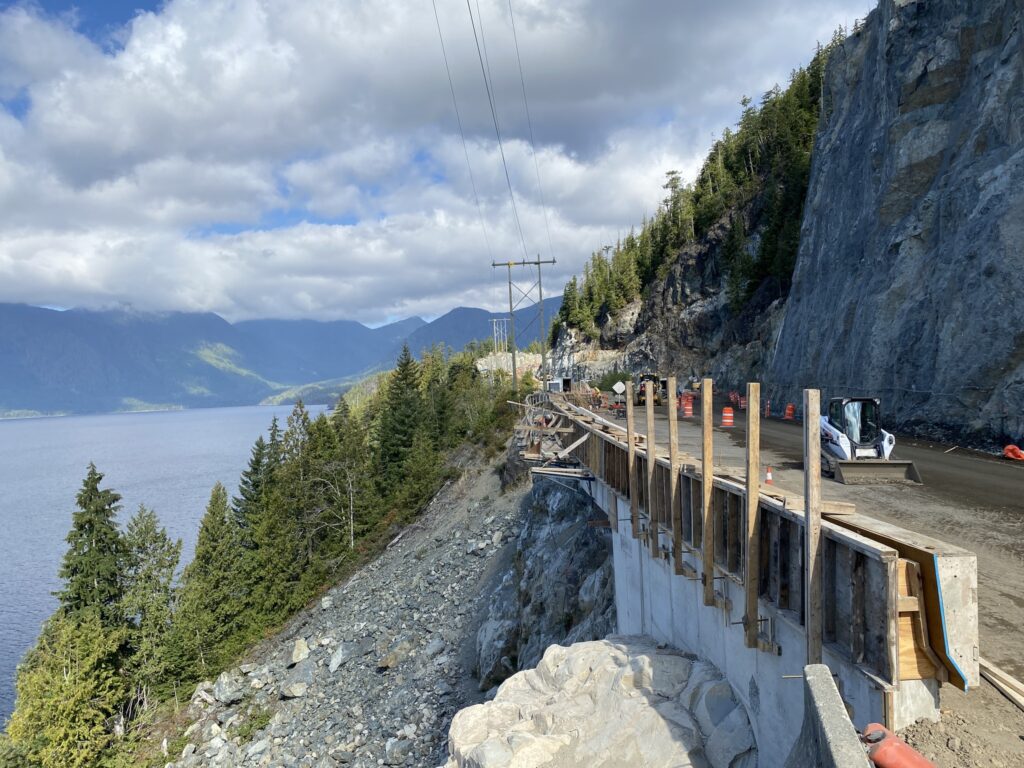 Contractors blasted 180,000 cubic metres of rock, said the government statement, including huge rock overhangs above the road. They drilled so many stabilizing bolts into the hillside that the bolts would reach 7 kilometres if laid end-to-end. They also built retainers under the highway to the shore of the lake and created two cantilevers to widen the road.
Highway 4, also called the Pacific Rim Highway on the stretch from Port Alberni to the coast, is nearly 100 kilometres of twisting turns and includes the Sutton Pass summit, which is often covered in ice or snow.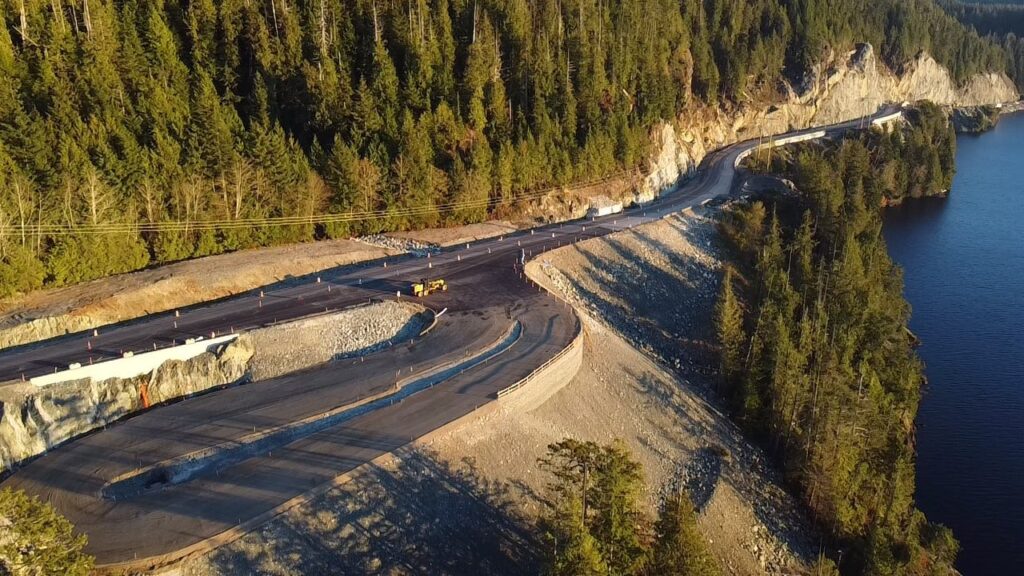 The road can be brutal. Paramedics Jo-Ann Fuller and Ivan Polivka died 12 years ago when their ambulance, returning to their Tofino base from the hospital in Port Alberni, plunged off the road and into Kennedy Lake.
But on a sunny day, the Pacific Rim Highway is a destination road trip popular in the tourism industry.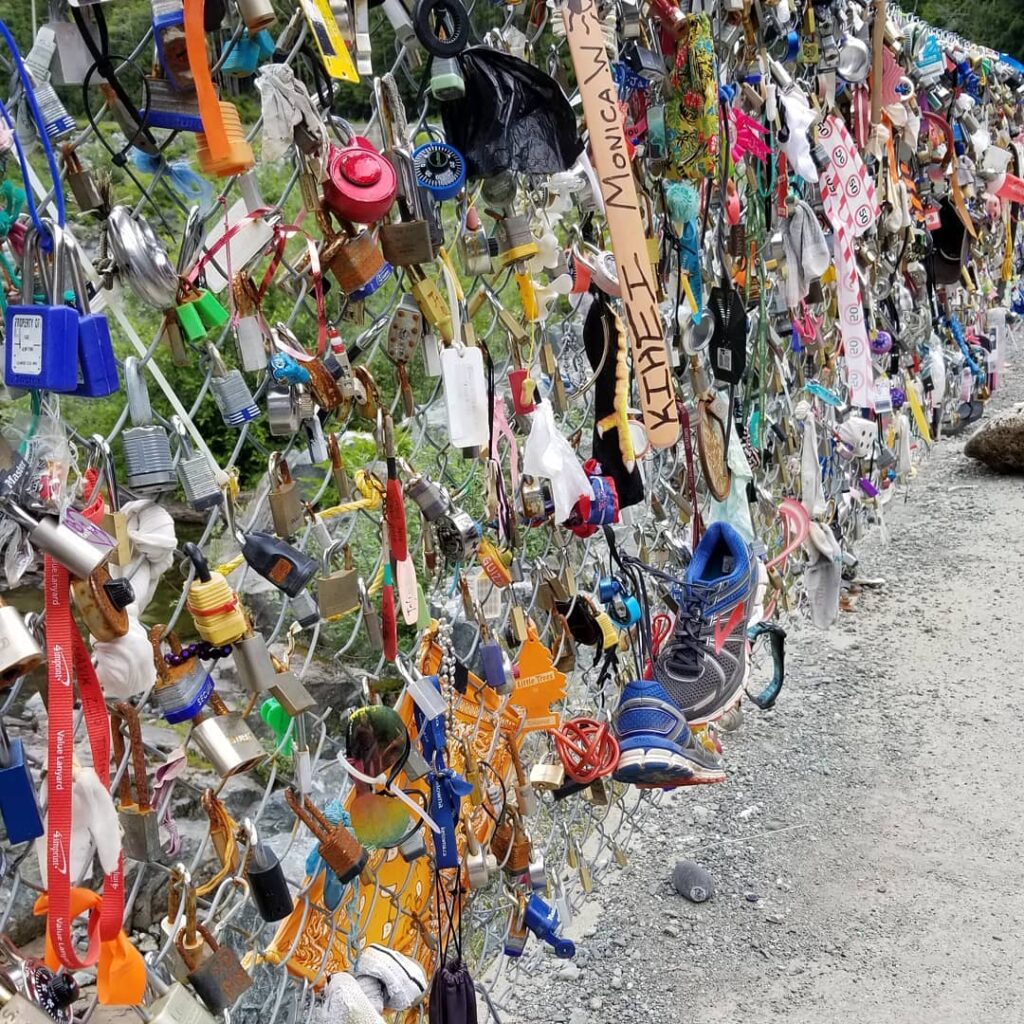 The road ranked first in a list this week of the "best scenic drives in Canada" by Ottawa Easy Wheels.
"It's the end of a very fun and exciting section of road to drive in a sports car," commented Jan Hoel on a Facebook update of construction, by BC Transportation and Infrastructure.