Superstar Sarah McLachlan will join several other performers from B.C. this July at the Vancouver Island MusicFest in Courtenay, the festival has just announced.
"McLachlan is one of the most celebrated singer-songwriters in entertainment with over 40 million albums sold worldwide," said the festival website. "She has received three Grammy Awards and twelve Juno Awards over her career and has been inducted into the Canadian Music Hall of Fame."
McLachlan, who is from Halifax and lives in Vancouver, is also well known as a founder of the Sarah McLachlan School of Music, which runs a free music school for at-risk youth in B.C. and Alberta. The School of Music provides group and private lessons to hundreds of young people every year.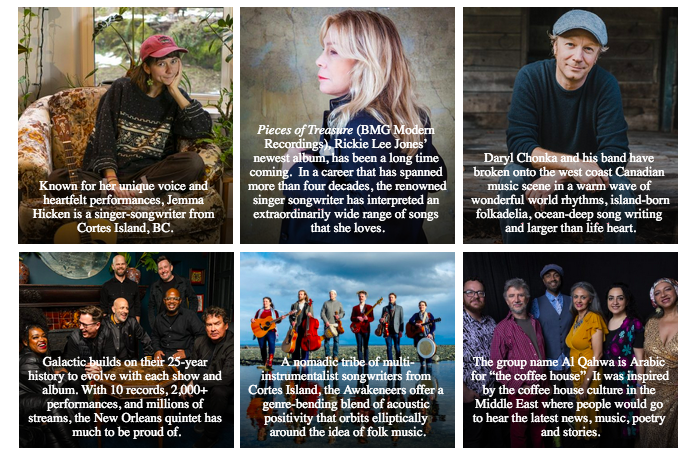 Other B.C. performers at MusicFest this year include Daryl Chonka from Saltspring Island, the Awakeneers from Cortes Island, and Jemma Hicken, also from Cortes.
Singer-songwriter Rickie Lee Jones, the quintet Galactic, and Al Qahwa are also headliners.
Weekend and camping passes are now available online for the festival. The festival, to be held at the Comox Valley Exhibition Grounds from July 14 to 16, received a boost in funding from the provincial government this year under the Fairs, Festivals and Events Fund.