They are long gone, but the Nanaimo Remembers project ensures that 200 soldiers from the city, who died in the two world wars, are not forgotten.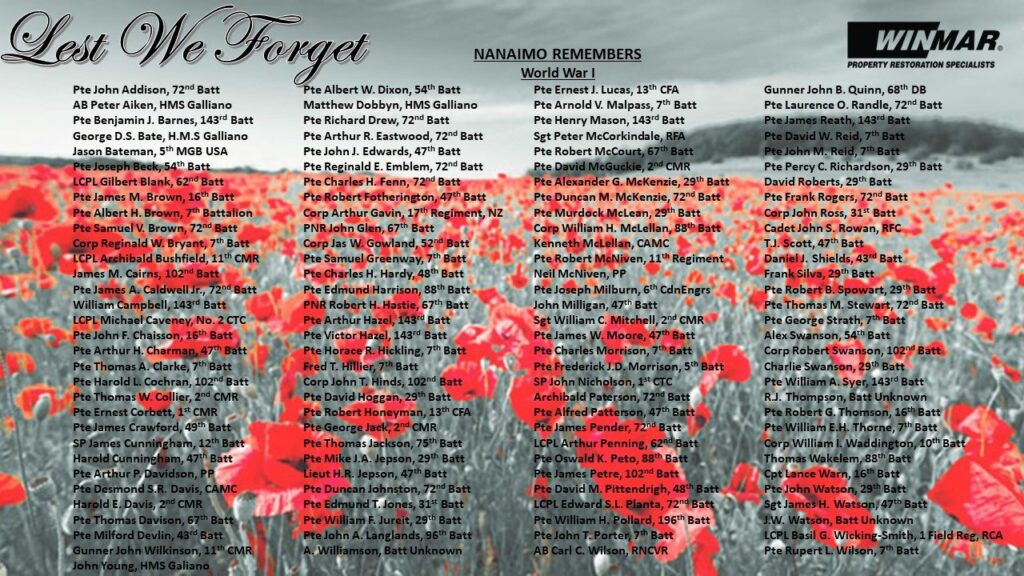 For 11 days leading up to Remembrance Day, the soldiers have been featured in a video memorial shown throughout the city–in community centres, museums, libraries, schools, and on local TV.
The project, led by Vancouver Island University along with Nanaimo Community Archives, localizes a global tribute to fallen soldiers, known as The World Remembers. It's also part of the university's Canadian Letters and Images Project.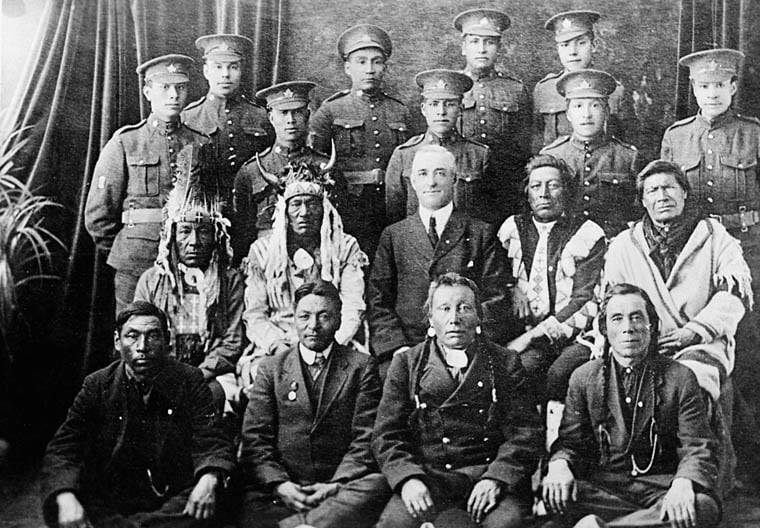 The soldier's names, their service, and their deaths were gleaned from Nanaimo's Dallas Square Cenotaph, and include local Indigenous armed forces members.
Throughout B.C. this week most communities planned their first in-person Remembrance Day events since 2019, paused because of the COVID-19 pandemic.
On Nov. 8, many communities commemorated National Indigenous Veterans Day. The separate day honours some 12,000 First Nations, Metis and Inuit who have served in Canada's military over 200 years.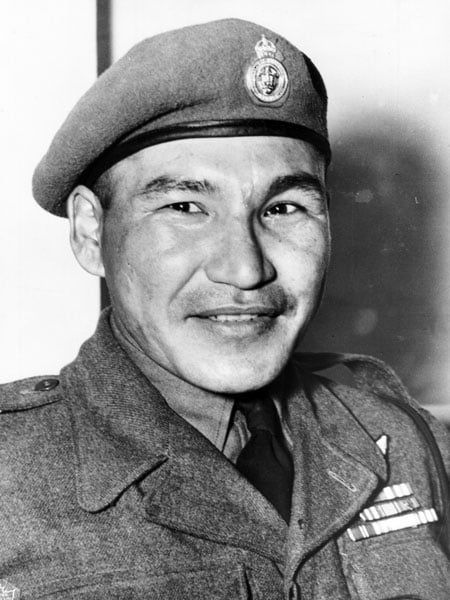 "Courageous Indigenous soldiers have an exemplary record of military service including in both World Wars, the Korean War, the Boer War and in recent conflicts across the Middle East and Afghanistan," said Minister of Indigenous Relations and Reconciliation Murray Rankin in a statement. He added, many Indigenous soldiers served with honour, but "returned home to face continued prejudice and discrimination."
On Friday Nov. 11, veterans, military members, first responders, governments and Royal Canadian Legion branches are leading processions to local cenotaphs, flypasts on the North Island by Royal Canadian Air Force aircraft, and open houses, such as one at the legion in Port Hardy.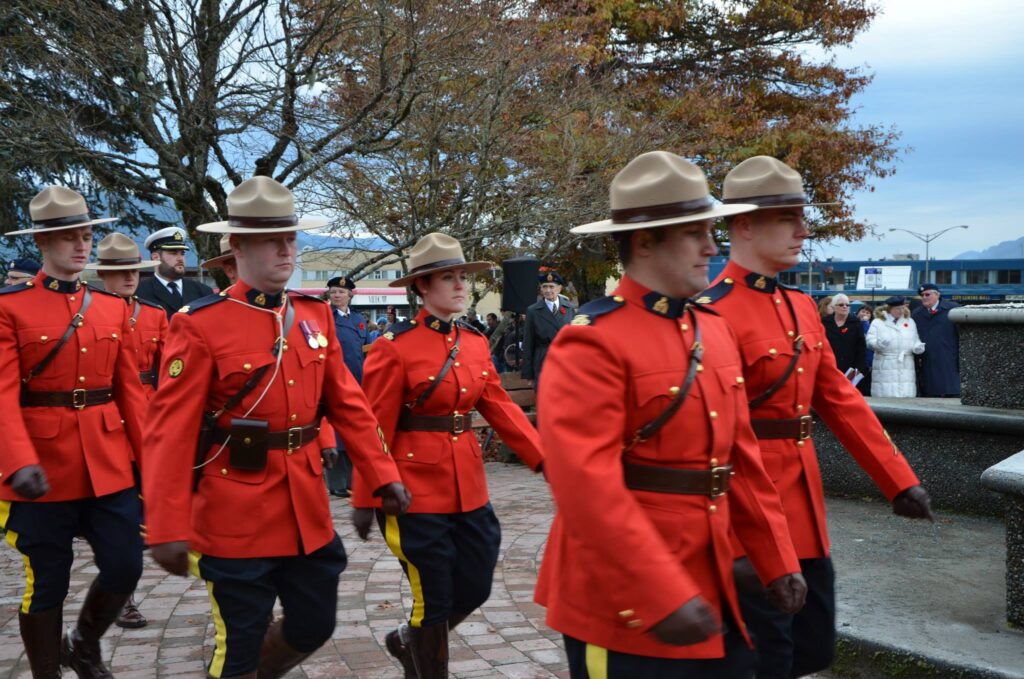 Some branches of the Royal Canadian Legion, including in Kitimat, are streaming the ceremony live on their Facebook pages.
In Prince Rupert, St. Paul's Lutheran Church is wrapping up a series of war films with a special Remembrance Day screening, reports the North Coast Review. Friday's film is the 2017 epic "Dunkirk," about the evacuation of Allied Forces from France in 1940.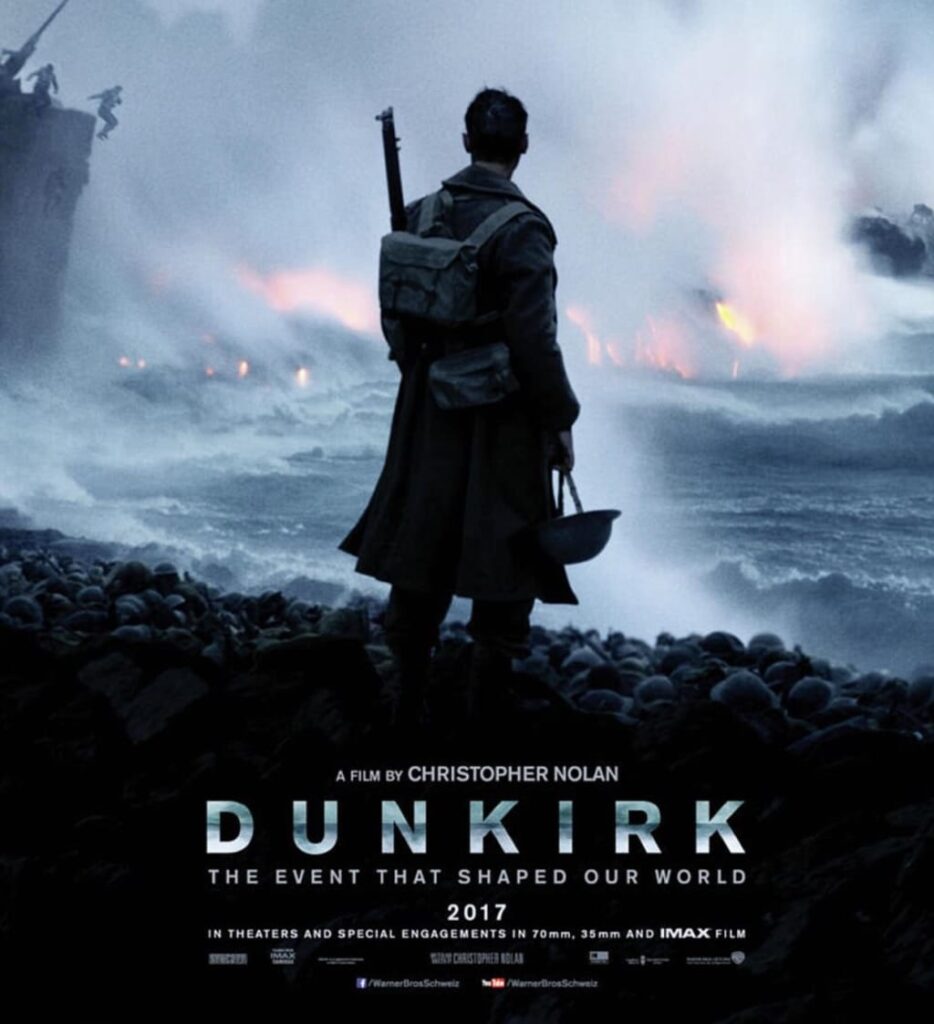 Many offices and businesses, from Work BC Centres on the North Island, to the District of Kitimat and the Bella Coola Eagle Lodge/Cafe, will close to respect the day.