It's been an especially hard year for many families as inflation has sky-rocketed and grocery bills were especially high.
Thankfully, generous volunteers are making sure families in need across the Comox Valley won't go hungry this Christmas.
The annual Christmas hamper campaign delivered large totes of food and gifts to 556 families in Courtenay and the surrounding area. Volunteers like Steve and Brenda Latta gathered in September to begin the immense amount of work needed to get community donations and coordinate and deliver the gifted bins. 
"The camaraderie is fantastic," said Brenda Latta in this video interview with CTV News. "We are also in the stage of our life where we have the time and the joy to do so," she noted in their eighth year of volunteering.
A small crew of volunteers began putting together hampers in 1988 in their homes, and slowly expanded to warehouse space to meet the growing demand for hampers. Altogether, they donate over $100,000 worth of food to the neediest families.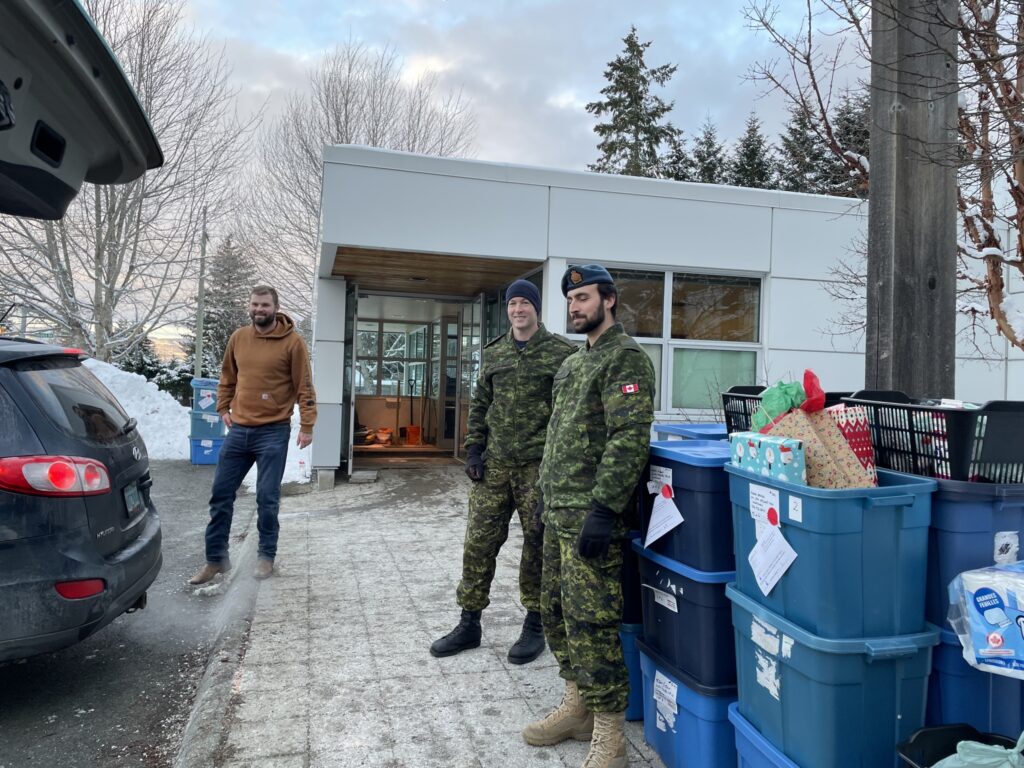 Finding space to work out of presents an annual challenge. This year the school district was able to lend the volunteer crew a large room, but head volunteer Ken Jones says they need a minimum of 6000 feet, and "at times it's quite stressful."
Even so, their hard work pays off in unexpected ways. Young volunteer Ally Feduniak said, "Some people don't even know they're getting deliveries, because they've been referred by friends. So they get a bit emotional when they see the hamper show up, and I think that's pretty nice."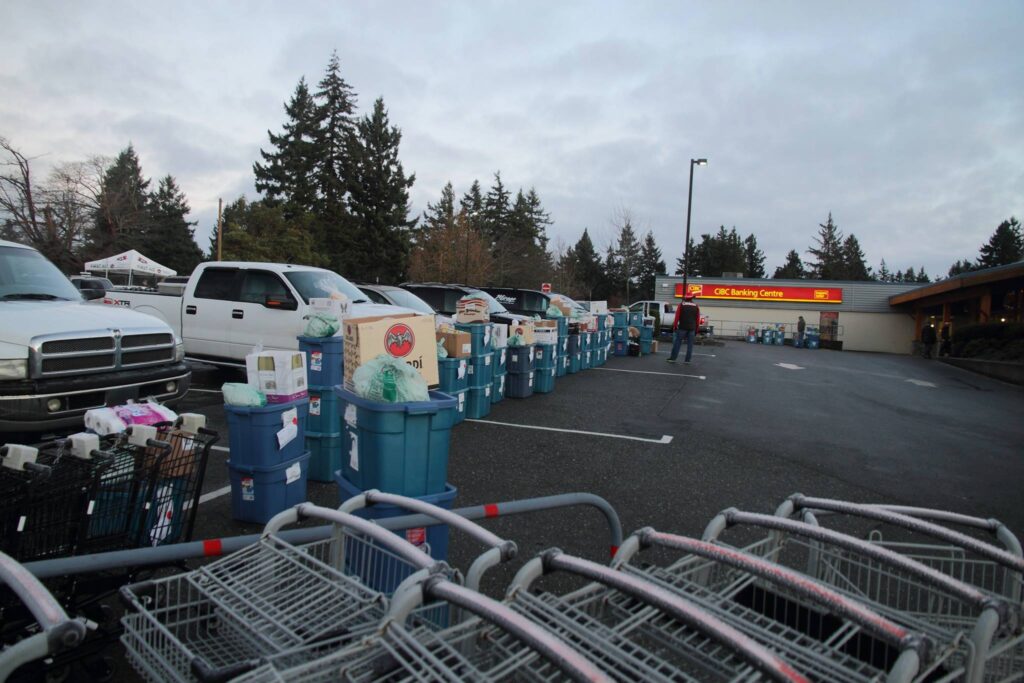 This small but dedicated team of volunteers are without a doubt making 500 families' Christmas holidays that much brighter.
If you are interested in sponsoring a family and spreading the Christmas cheer for next year, you can do so here.