Canada's first liquefied natural gas export terminal in Kitimat–and the methane pipeline leading to it from Northeastern B.C.–is again in the news over potential harms to the environment.
Federal fisheries officials are now conducting that department's first investigation into the pipeline, after reports that construction has damaged the Clore River, a tributary to the Skeena, a key salmon spawning waterway, an official told the Globe and Mail.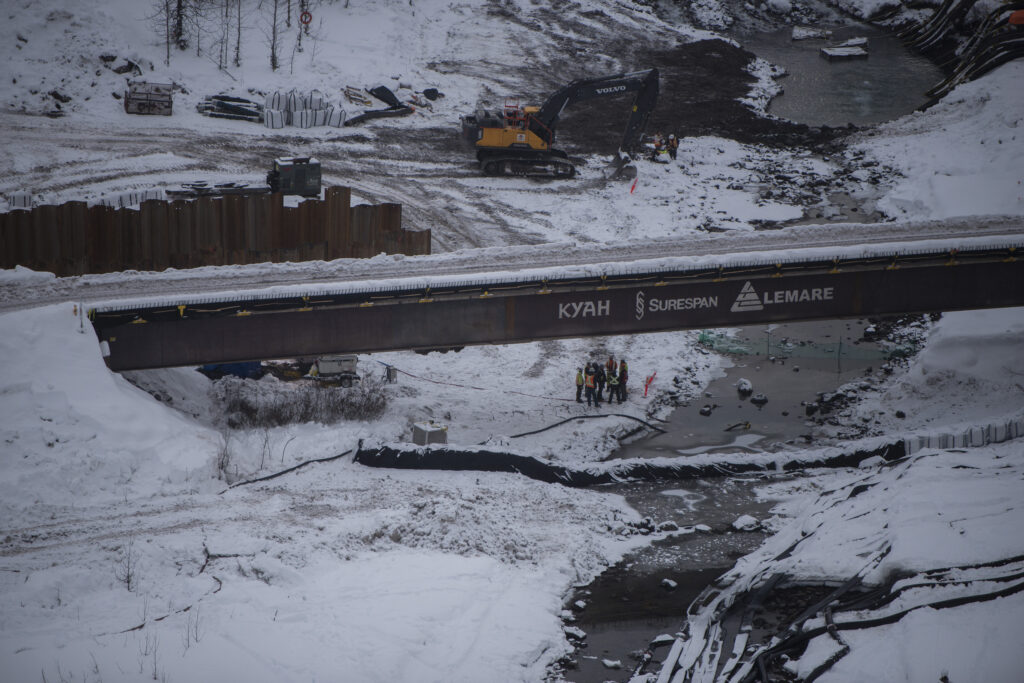 "Pipeline contractors dug up gravel beds and drove heavy equipment back and forth across spawning habitat," said the David Suzuki Foundation in a press release this week. "Coastal GasLink failed to control silt or erosion in the river, putting countless salmon eggs in jeopardy."
The foundation noted in a Facebook post that "there have been 37 warnings and 17 orders over the past 2 years for infractions" by the pipeline builders.
Coastal GasLink insists it hasn't done anything wrong.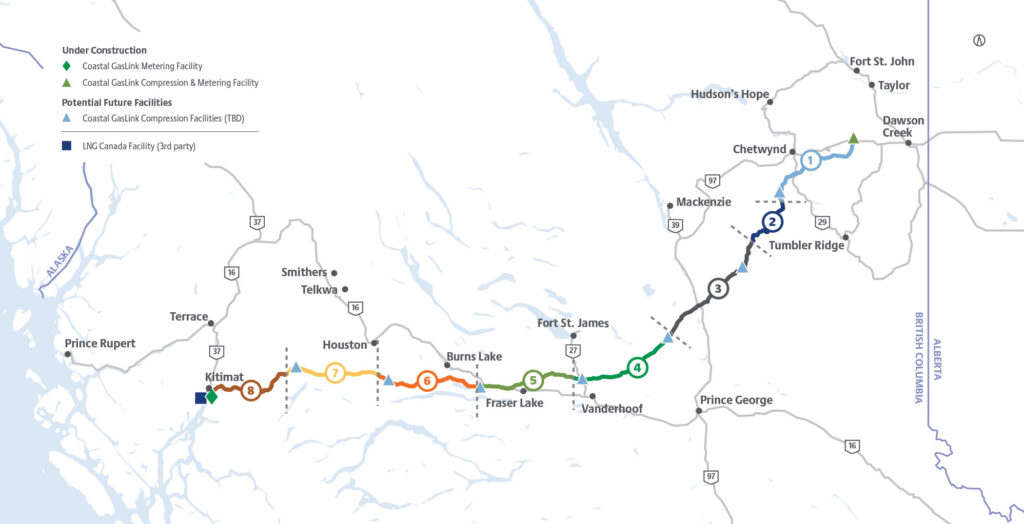 "Our regulators are closely monitoring progress and have not identified any instances of non-compliance on-site at this time," Coastal GasLink's director of public affairs, Kiel Giddens, said in a statement to the Canadian Press. "We seize every opportunity to improve our track record in environmental protection and we are committed to working with our regulators to achieve this."
Environmentalists and Wet'suwet'en hereditary chiefs are unconvinced. "We need an immediate stop-work order from the federal government to protect salmon habitat," Na'moks, head chief of the neighbouring Tsayu (Beaver) clan, said in a statement.
That isn't the only environmental controversy facing Coastal GasLink this week.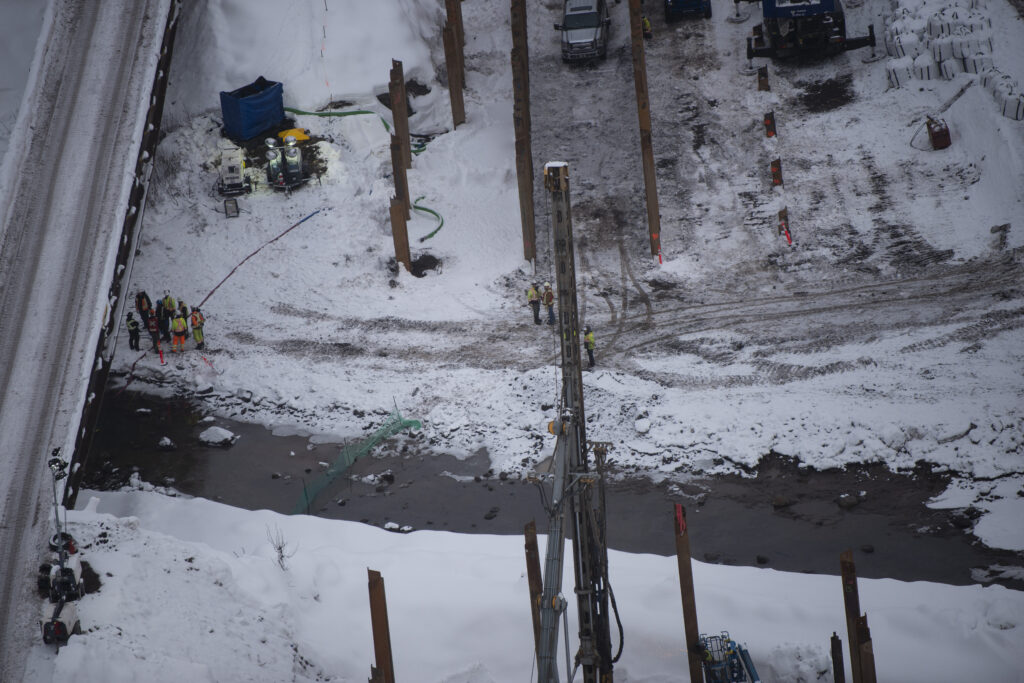 The Wilderness Committee is calling for cancellation of the second-phase expansion of the Kitimat terminal after the project's owner LNG Canada said a shortage of clean electrical power would force it to use fossil fuels to freeze the methane for export, which would violate B.C.'s climate commitments to limit greenhouse gases.
Climate campaigner Peter McCartney of the Wilderness Committee told West Coast Now the short-term economic benefits of the LNG industry are not worth the harms of the project.
"All along that chain, there's climate pollution that's warming the planet, and causing the climate disasters," said McCartney.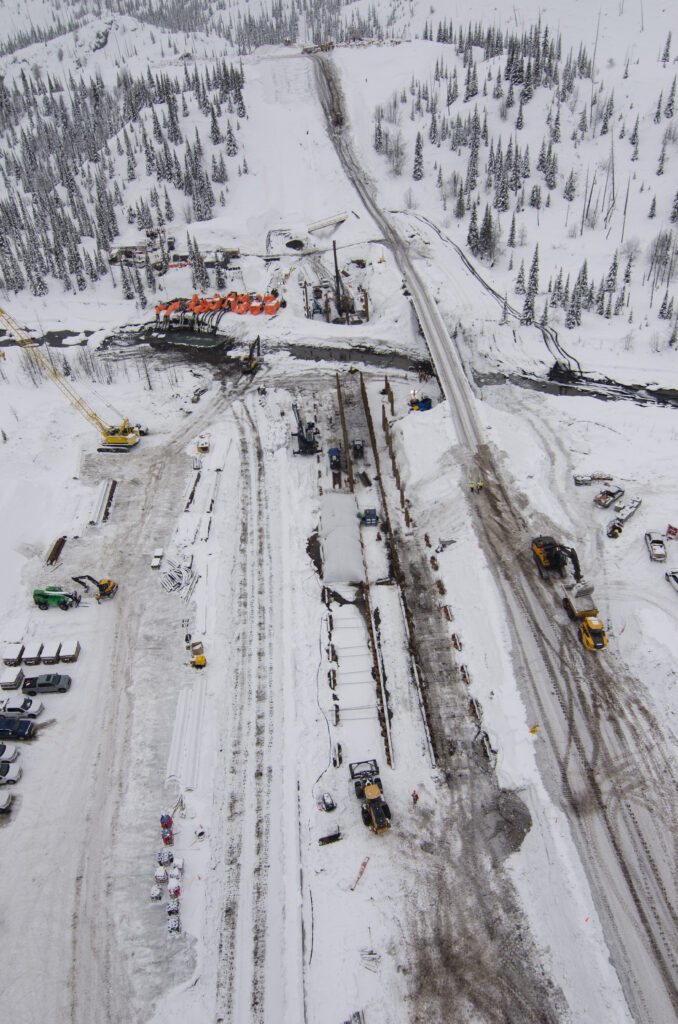 The 670-kilometer pipeline is scheduled to be complete by the end of this year, with the first LNG exports out of Kitimat expected to ship in 2025.