[This story originally appeared on The North Coast Review, a blog based in Prince Rupert that contains "items of interest to those living on the North Coast of BC."]
The Indigenous ACE program, which provides an extensive study into launching your own business, is making a return to Prince Rupert with a February to May program. Applications are now open.
The program is sponsored on the North Coast by TRICORP, also known as the Tribal Resources Investment Corporation. It is part of the Peter B. Gustavson School of Business at the University of Victoria and will be offered in Prince Rupert through classes at Coast Mountain College.
The program will take place from February 22 to May 9. Students will have the use of laptop computers which are provided. There is no tuition and all materials for the program will also be provided.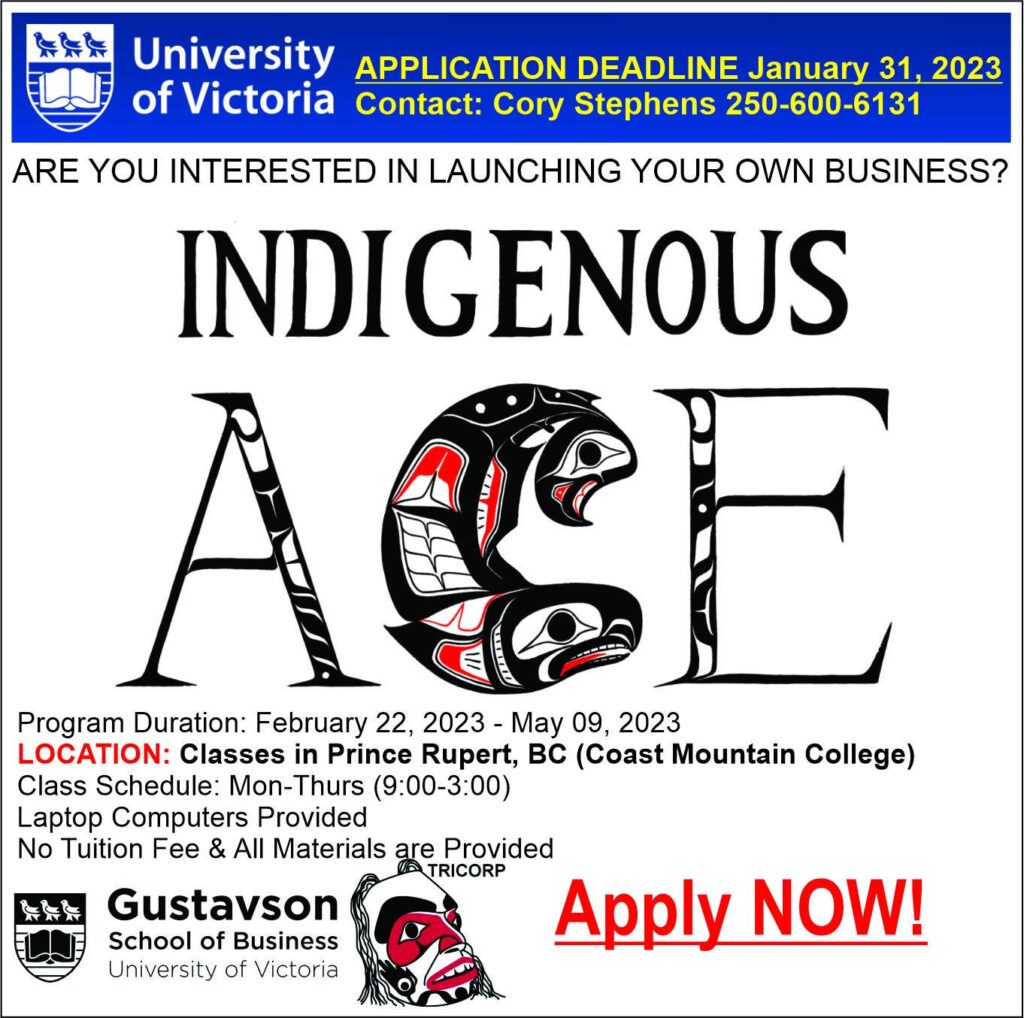 The Indigenous ACE initiative has been instrumental in the development of business opportunities in the region for a number of years.
You can learn more about the Peter B. Gustavson School of Business here.
To find out more about the program in the Prince Rupert area see this link. Contact Cory Stephens at 250-600-6131 to access more information about the application process.
The deadline to apply for the upcoming sessions is January 31.